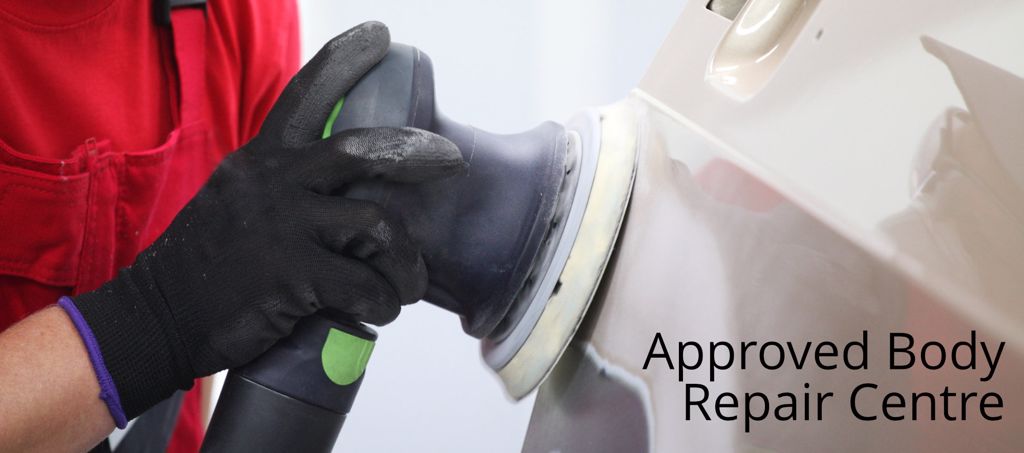 Approved Body Repair Centre
Here at Castle Garage, our Approved Body Repair Centre has access to all parts to ensure your car, if damaged, can be fixed. If your Honda model is damaged, we can fix this using Genuine Honda Parts which meet Honda repairer standards.
We can look after you and your vehicle from start to finish. Just contact us today 01 2862125 for more information including a bespoke quote for your repair.
What to do if you have an accident?
Sadly, in the event your Honda or other vehicle is involved in a collision or incurs accidental damage to the body and or paintwork we can't turn back the clock, but we can make sure it's repaired the way that you - and Honda - would want it to be.
Contact the emergency services if necessary
Stay calm, if you have HondaCare Roadside Assistance please call 1850 85 85 11
Don't get involved in an argument & don't admit liability
Exchange contact details including:

Driver name and address
Insurance company and policy number
Vehicle registration
Contact numbers
It's your choice who repairs your car
Did you know that you can choose who repairs your car after an accident? Even if your insurance company recommends or suggests a repairer, you do not have to use them. Castle Garage is here to help you in every way possible and can arrange for the necessary recovery and repair to our HondaCare Approved Body Repair Centre.
For more information on our Approved Body Repair Centre including getting a quote, please call us today on 01 2862125 or email John [email protected] in Service or Derek [email protected] who will be able to assist you and your query.